THE
​ADVENTURES OF RAINBOW AND COCO SERIES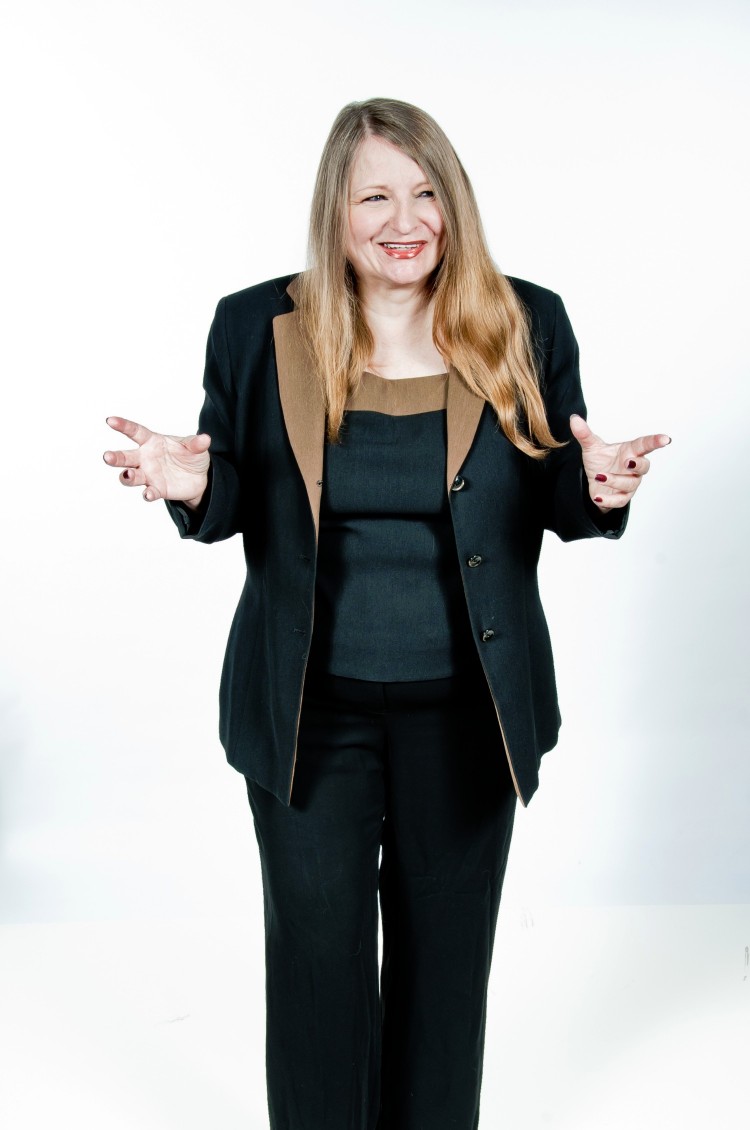 ADVENTURES
WITH RAINBOW AND COCO series:
​
​​​​​​​​​​​​​​​​​​​​​​​​​​​​​​​​​​​​​​​​​​​​​​​​​​​​​
​​​​​​​​​​​​​​​​​​​
I am in the process of formatting these books for Amazon and Kindle. Most were written in long hand and need to be transcribed and then formatted, and I am looking to hire someone to do the artwork and
illustrations
. If there is one that is not up yet and you would like to have it, please call me, and I will get it for you asap. Also, please note that audio books have not been done yet, but are coming soon, as I wanted them available for those with sight disabilities, in memory of my Mother-In-Law, Ethel Leach, and Father-In-Law, Clifford Leach. I plan to have my recording studio completed by November 1, 2017 and begin the process of recording all books.

If you would like to apply to do the art work and illustrations, please send your rendition of Rainbow and Coco to me for consideration. This is strictly ROYALTIES ONLY. I will set you up with Amazon and payments will be direct deposited into your bank account on a continual basis, as books are purchased and according to Amazon and Create Space Print On Demand criteria. Rainbow and Coco picture to be added soon
BOOK 1: HOW CAN I FIT IN? Finding friends at VBS
​CLICK HERE for Kindle
CLICK HERE for Book
CLICK HERE for Audio Book​​​ ​

​BOOK 2: GOD LOVES ME the gift of salvation
​CLICK HERE for Kindle
CLICK HERE for Book
CLICK HERE for Audio Book​​​ ​

​BOOK 3: HOW FULL IS MY GLASS? Positive attitudes
​CLICK HERE for Kindle
CLICK HERE for Book
CLICK HERE for Audio Book​​​ ​

​BOOK 4: WIN OR LOSE good sportsmanship
​CLICK HERE for Kindle
CLICK HERE for Book
CLICK HERE for Audio Book​​​ ​

​BOOK 5: I KNOW I CAN all things through Jesus
​CLICK HERE for Kindle
CLICK HERE for Book
CLICK HERE for Audio Book​​​ ​

​BOOK 6: THE LORD'S PRAYER – What is Prayer?
​CLICK HERE for Kindle
CLICK HERE for Book
CLICK HERE for Audio Book​​​ ​

​BOOK 7: THE LORD'S PRAYER – How to Pray
​CLICK HERE for Kindle
CLICK HERE for Book
CLICK HERE for Audio Book​​​ ​

​BOOK 8: THE LORD'S PRAYER – Our Father
​CLICK HERE for Kindle
CLICK HERE for Book
CLICK HERE for Audio Book​​​ ​

​BOOK 9: THE LORD'S PRAYER – God's Name
​CLICK HERE for Kindle
CLICK HERE for Book
CLICK HERE for Audio Book​​​ ​

​BOOK 10: THE LORD'S PRAYER – Thy Kingdom
​CLICK HERE for Kindle
CLICK HERE for Book
CLICK HERE for Audio Book​​​ ​

​BOOK 11: THE LORD'S PRAYER – God's Will
CLICK HERE for Kindle
CLICK HERE for Book
CLICK HERE for Audio Book​​​ ​​

​BOOK 12: THE LORD'S PRAYER – Food
​CLICK HERE for Kindle
CLICK HERE for Book
CLICK HERE for Audio Book​​​ ​

​BOOK 13: THE LORD'S PRAYER – Forgiveness
​CLICK HERE for Kindle
CLICK HERE for Book
CLICK HERE for Audio Book​​​ ​

​BOOK 14: THE LORD'S PRAYER – Temptation
​CLICK HERE for Kindle
CLICK HERE for Book
CLICK HERE for Audio Book​​​ ​

​BOOK 15: 1 THE LORD'S PRAYER – Praise
​CLICK HERE for Kindle
CLICK HERE for Book
CLICK HERE for Audio Book​​​ ​

​BOOK 16: FRUIT OF THE SPIRIT -- Love
​CLICK HERE for Kindle
CLICK HERE for Book
CLICK HERE for Audio Book​​​ ​

​BOOK 17: FRUIT OF THE SPIRIT -- Joy
​CLICK HERE for Kindle
CLICK HERE for Book
CLICK HERE for Audio Book​​​ ​

​BOOK 18: FRUIT OF THE SPIRIT -- Peace
​CLICK HERE for Kindle
CLICK HERE for Book
CLICK HERE for Audio Book​​​ ​

​BOOK 19: FRUIT OF THE SPIRIT -- Patience
​CLICK HERE for Kindle
CLICK HERE for Book
CLICK HERE for Audio Book​​​ ​

​BOOK 20: FRUIT OF THE SPIRIT -- Kindness
​CLICK HERE for Kindle
CLICK HERE for Book
CLICK HERE for Audio Book​​​ ​

​BOOK 21: FRUIT OF THE SPIRIT -- Goodness
​CLICK HERE for Kindle
CLICK HERE for Book
CLICK HERE for Audio Book​​​ ​

​BOOK 22: FRUIT OF THE SPIRIT -- Faithfulness
​CLICK HERE for Kindle
CLICK HERE for Book
CLICK HERE for Audio Book​​​ ​

​BOOK 23: FRUIT OF THE SPIRIT -- Gentleness
​CLICK HERE for Kindle
CLICK HERE for Book
CLICK HERE for Audio Book​​​ ​

​BOOK 24: FRUIT OF THE SPIRIT – Self-Control
​CLICK HERE for Kindle
CLICK HERE for Book
CLICK HERE for Audio Book​​​ ​

​BOOK 25: THE CREATION STORY Day 1 --
​CLICK HERE for Kindle
CLICK HERE for Book
CLICK HERE for Audio Book​​​ ​

​BOOK 26: THE CREATION STORY Day 2 --
​CLICK HERE for Kindle
CLICK HERE for Book
CLICK HERE for Audio Book​​​ ​

​BOOK 27: THE CREATION STORY Day 3 --
​CLICK HERE for Kindle
CLICK HERE for Book
CLICK HERE for Audio Book​​​ ​

​BOOK 28: THE CREATION STORY Day 4 --
​CLICK HERE for Kindle
CLICK HERE for Book
CLICK HERE for Audio Book​​​ ​

​BOOK 29: THE CREATION STORY Day 5 --
​CLICK HERE for Kindle
CLICK HERE for Book
CLICK HERE for Audio Book​​​ ​

​BOOK 30: THE CREATION STORY Day 6 --
​CLICK HERE for Kindle
CLICK HERE for Book
CLICK HERE for Audio Book​​​ ​

​BOOK 31: THE CREATION STORY Day 7 --
​CLICK HERE for Kindle
CLICK HERE for Book
CLICK HERE for Audio Book​​​ ​

​BOOK 32: THE ARMOUR OF GOD – Enemy & Hero
​CLICK HERE for Kindle
CLICK HERE for Book
CLICK HERE for Audio Book​​​ ​

​BOOK 33: THE ARMOUR OF GOD – The Belt
​CLICK HERE for Kindle
CLICK HERE for Book
CLICK HERE for Audio Book​​​ ​

​BOOK 34: THE ARMOUR OF GOD – The Breastplate
​CLICK HERE for Kindle
CLICK HERE for Book
CLICK HERE for Audio Book​​​ ​

​BOOK 35: THE ARMOUR OF GOD – The Shoes
​CLICK HERE for Kindle
CLICK HERE for Book
CLICK HERE for Audio Book​​​ ​

​BOOK 36: THE ARMOUR OF GOD – The Shield
​CLICK HERE for Kindle
CLICK HERE for Book
CLICK HERE for Audio Book​​​ ​

​BOOK 37: THE ARMOUR OF GOD – The Helmet
​CLICK HERE for Kindle
CLICK HERE for Book
CLICK HERE for Audio Book​​​ ​

​BOOK 38: THE ARMOUR OF GOD – The Sword
​CLICK HERE for Kindle
CLICK HERE for Book
CLICK HERE for Audio Book​​​ ​

​BOOK 39: THE ARMOUR OF GOD – Prayer
​CLICK HERE for Kindle
CLICK HERE for Book
CLICK HERE for Audio Book​​​ ​

​BOOK 40: THE ARMOUR OF GOD – Be Bold
​CLICK HERE for Kindle
CLICK HERE for Book
CLICK HERE for Audio Book​​​ ​

​BOOK 41:
CLICK HERE for Kindle
CLICK HERE for Book
CLICK HERE for Audio Book​​​ ​

​BOOK 42:
CLICK HERE for Kindle
CLICK HERE for Book
CLICK HERE for Audio Book​​​ ​

​BOOK 43:
CLICK HERE for Kindle
CLICK HERE for Book
CLICK HERE for Audio Book​​​ ​

​BOOK 44:
CLICK HERE for Kindle
CLICK HERE for Book
CLICK HERE for Audio Book​​​ ​

​BOOK 45:
CLICK HERE for Kindle
CLICK HERE for Book
CLICK HERE for Audio Book​​​ ​

​BOOK 46:
CLICK HERE for Kindle
CLICK HERE for Book
CLICK HERE for Audio Book​​​ ​

​BOOK 47:
CLICK HERE for Kindle
CLICK HERE for Book
CLICK HERE for Audio Book​​​ ​

​BOOK 48:
CLICK HERE for Kindle
CLICK HERE for Book
CLICK HERE for Audio Book​​​ ​

​BOOK 49:
CLICK HERE for Kindle
CLICK HERE for Book
CLICK HERE for Audio Book​​​ ​

​BOOK 50:
CLICK HERE for Kindle
CLICK HERE for Book
CLICK HERE for Audio Book​​​ ​

​BOOK 51:
CLICK HERE for Kindle
CLICK HERE for Book
CLICK HERE for Audio Book​​​ ​

​BOOK 52:
CLICK HERE for Kindle
CLICK HERE for Book
CLICK HERE for Audio Book​​​ ​

​BOOK 53:
CLICK HERE for Kindle
CLICK HERE for Book
CLICK HERE for Audio Book​​​ ​

​BOOK 54:
CLICK HERE for Kindle
CLICK HERE for Book
CLICK HERE for Audio Book​​​ ​

​BOOK 55:
CLICK HERE for Kindle
CLICK HERE for Book
CLICK HERE for Audio Book​​​ ​

​BOOK 56:
CLICK HERE for Kindle
CLICK HERE for Book
CLICK HERE for Audio Book​​​ ​

​BOOK 57:
CLICK HERE for Kindle
CLICK HERE for Book
CLICK HERE for Audio Book​​​ ​

​BOOK 58:
CLICK HERE for Kindle
CLICK HERE for Book
CLICK HERE for Audio Book​​​ ​

​BOOK 59:
CLICK HERE for Kindle
CLICK HERE for Book
CLICK HERE for Audio Book​​​ ​

​BOOK 60:
CLICK HERE for Kindle
CLICK HERE for Book
CLICK HERE for Audio Book​​​ ​


​BOOK 61:
​CLICK HERE for Kindle
CLICK HERE for Book
CLICK HERE for Audio Book​​​ ​

​BOOK 62:
​CLICK HERE for Kindle
CLICK HERE for Book
CLICK HERE for Audio Book​​​ ​

​BOOK 63:
CLICK HERE for Kindle
CLICK HERE for Book
CLICK HERE for Audio Book​​​ ​
​
​BOOK 64:
CLICK HERE for Kindle
CLICK HERE for Book
CLICK HERE for Audio Book​​​ ​

​BOOK 65:
CLICK HERE for Kindle
CLICK HERE for Book
CLICK HERE for Audio Book​​​ ​

​BOOK 66:
CLICK HERE for Kindle
CLICK HERE for Book
CLICK HERE for Audio Book​​​ ​

​BOOK 67:
CLICK HERE for Kindle
CLICK HERE for Book
CLICK HERE for Audio Book​​​ ​

​BOOK 68:
CLICK HERE for Kindle
CLICK HERE for Book
CLICK HERE for Audio Book​​​ ​

​BOOK 69:
CLICK HERE for Kindle
CLICK HERE for Book
CLICK HERE for Audio Book​​​ ​

​BOOK 70:
CLICK HERE for Kindle
CLICK HERE for Book
CLICK HERE for Audio Book​​​ ​

​BOOK 71:
CLICK HERE for Kindle
CLICK HERE for Book
CLICK HERE for Audio Book​​​ ​

​BOOK 72:
CLICK HERE for Kindle
CLICK HERE for Book
CLICK HERE for Audio Book​​​ ​

​BOOK 73:
CLICK HERE for Kindle
CLICK HERE for Book
CLICK HERE for Audio Book​​​ ​

​BOOK 74:
CLICK HERE for Kindle
CLICK HERE for Book
CLICK HERE for Audio Book​​​ ​

​BOOK 75:
CLICK HERE for Kindle
CLICK HERE for Book
CLICK HERE for Audio Book​​​ ​

​BOOK 76:
CLICK HERE for Kindle
CLICK HERE for Book
CLICK HERE for Audio Book​​​ ​

​BOOK 77:
CLICK HERE for Kindle
CLICK HERE for Book
CLICK HERE for Audio Book​​​ ​

​BOOK 78:
CLICK HERE for Kindle
CLICK HERE for Book
CLICK HERE for Audio Book​​​ ​

​BOOK 79:
CLICK HERE for Kindle
CLICK HERE for Book
CLICK HERE for Audio Book​​​ ​

​BOOK 80:
CLICK HERE for Kindle
CLICK HERE for Book
CLICK HERE for Audio Book​​​ ​

​BOOK 81:
CLICK HERE for Kindle
CLICK HERE for Book
CLICK HERE for Audio Book​​​ ​

​BOOK 82:
CLICK HERE for Kindle
CLICK HERE for Book
CLICK HERE for Audio Book​​​ ​

​BOOK 83:
CLICK HERE for Kindle
CLICK HERE for Book
CLICK HERE for Audio Book​​​ ​

​BOOK 84:
CLICK HERE for Kindle
CLICK HERE for Book
CLICK HERE for Audio Book​​​ ​

​BOOK 85:
CLICK HERE for Kindle
CLICK HERE for Book
CLICK HERE for Audio Book​​​ ​

​BOOK 86:
CLICK HERE for Kindle
CLICK HERE for Book
CLICK HERE for Audio Book​​​ ​

​BOOK 87:
CLICK HERE for Kindle
CLICK HERE for Book
CLICK HERE for Audio Book​​​ ​

​BOOK 88:
CLICK HERE for Kindle
CLICK HERE for Book
CLICK HERE for Audio Book​​​ ​

​BOOK 89:
CLICK HERE for Kindle
CLICK HERE for Book
CLICK HERE for Audio Book​​​ ​

​BOOK 90:
CLICK HERE for Kindle
CLICK HERE for Book
CLICK HERE for Audio Book​​​ ​

​BOOK 91:
CLICK HERE for Kindle
CLICK HERE for Book
CLICK HERE for Audio Book​​​ ​

​BOOK 92:
CLICK HERE for Kindle
CLICK HERE for Book
CLICK HERE for Audio Book​​​ ​

​BOOK 93:
CLICK HERE for Kindle
CLICK HERE for Book
CLICK HERE for Audio Book​​​ ​

​BOOK 94:
CLICK HERE for Kindle
CLICK HERE for Book
CLICK HERE for Audio Book​​​ ​

​BOOK 95:
CLICK HERE for Kindle
CLICK HERE for Book
CLICK HERE for Audio Book​​​ ​

​BOOK 96:
CLICK HERE for Kindle
CLICK HERE for Book
CLICK HERE for Audio Book​​​ ​

​BOOK 97:
CLICK HERE for Kindle
CLICK HERE for Book
CLICK HERE for Audio Book​​​ ​

​BOOK 98:
CLICK HERE for Kindle
CLICK HERE for Book
CLICK HERE for Audio Book​​​ ​

​BOOK 99:
CLICK HERE for Kindle
CLICK HERE for Book
CLICK HERE for Audio Book​​​ ​

​BOOK 90:
CLICK HERE for Kindle
CLICK HERE for Book
CLICK HERE for Audio Book​​​ ​

​BOOK 101:
CLICK HERE for Kindle
CLICK HERE for Book
CLICK HERE for Audio Book​​​ ​

​BOOK 102:
CLICK HERE for Kindle
CLICK HERE for Book
CLICK HERE for Audio Book​​​ ​

​BOOK 103:
CLICK HERE for Kindle
CLICK HERE for Book
CLICK HERE for Audio Book​​​ ​

​BOOK 104:
CLICK HERE for Kindle
CLICK HERE for Book
CLICK HERE for Audio Book​​​ ​

​BOOK 105:
CLICK HERE for Kindle
CLICK HERE for Book
CLICK HERE for Audio Book​​​ ​
​
​BOOK 106:
CLICK HERE for Kindle
CLICK HERE for Book
CLICK HERE for Audio Book​​​ ​

​BOOK 107:
CLICK HERE for Kindle
CLICK HERE for Book
CLICK HERE for Audio Book​​​ ​

​BOOK 108:
CLICK HERE for Kindle
CLICK HERE for Book
CLICK HERE for Audio Book​​​ ​

​BOOK 109:
CLICK HERE for Kindle
CLICK HERE for Book
CLICK HERE for Audio Book​​​ ​

​BOOK 110:
CLICK HERE for Kindle
CLICK HERE for Book
CLICK HERE for Audio Book​​​ ​

​


I am in contract negotiations to sign with a new publisher -- TCK Publishing. Dates may change on the BOOK LAUNCH dates. They are interested in the Wilderness Voyage Series

at the moment -- and I not sure if they will pick up this series yet. 12/7/2017